EZAgent™ Overview
EZAgent™ has virtually all of the features of AgencyPro, without accounting, and is perfect for Direct Bill agencies. EZAgent has the tools needed to run a virtually "paperless" insurance agency. Our low up front cost and maintenance fees make EZAgent a Great Value in the Insurance Software Industry! EZAgent includes document management and imaging for a 'paperless office', a powerful reporting module including X-Dates and Book of Business, as well as adhoc reporting. It adds a virtual printer that attaches anything printable to the client's file. Our latest 'Webview' technology takes you directly to the carrier's website for the currently selected policy. EZAgent is compatible with our award winning Download Manager for personal or commercial lines, and is available as either an in-house system or on The Cloud.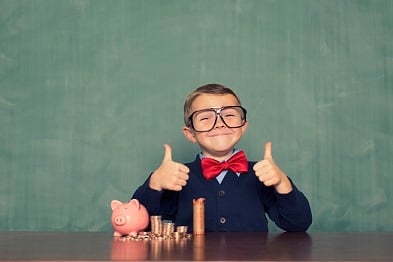 Newest

WebView

Technology

automatically navigates and logs you in to over 180 carrier websites.
Includes the

Agency Software Print Driver

which allows you to attach a picture of virtually anything you can print (DEC Sheets, PDF Files, emails, pictures, etc) directly to the customer's file
Integrated Document Management - Attach ANY file type (Pictures, PDF, Email, Excel, MS Word, movies, sound, etc.) to Client's file.
Enhanced Client Database with Filtering, Advanced Search, Columnar Sort, Pre-populated Drop-Down Lists to standardize data entry.
Comprehensive Policy Management and X-Date Tracking.
Transactional Filing Subsystem Automatically Prevents E&O and tracks productivity.
Family Members/Demographics Database
All 800+ ACORD® Forms including Certs, Binders, and Apps for all states
Ability to Electronically Sign ACORD forms. Email without printing first.
Time and Rep Stamped Client Notes. Automatically Set Ticklers for follow up.
Integrated Security (lets you choose which employees see what information)
Powerful Certificate Holders Database. Fill out one single cert and send to hundreds of holders. Includes Cert Holder Report to give to your carriers.
Integrated Email and Adobe® PDF support. Save Email History to Client's file.
Vehicle Database Pre-fills vehicle information to ID cards, etc.
Pre-fill of Common Data between most commercial forms
Selectable WYSIWYG Modes for enhanced viewing of forms
Integrated Survey module with 200+ commercial Surveys
Coverage Database - Pre-fills Limits/Deductibles to ACORD forms
Many Pre-Written Reports including X-Dates, Mailing Labels, and Many More!
Easy to Use Custom Report Wizard - Extract any Information you need!
Word Processor with 100+ pre-written sales letters. Automatic Client Merge.
Tickler/Calendar Subsystem with Pop-Up Alarms. Manage any user's schedule from your computer. Set Tasks, Appointments or Alarms for yourself or groups.
Compatible with our Award Winning Download Manager. Automatically downloads client and policy information from your Carriers or rating vendors in ACORD Level 3 format. Saves lots of Data Entry and prevents E&O.
User Selectable Skins to customize the Look and Feel of EZAgent.
Cloud Hosted version available. Access your data from any web browser in the world.
Toll free 800 tech support - Best 'Hand Holding Department' in the industry!