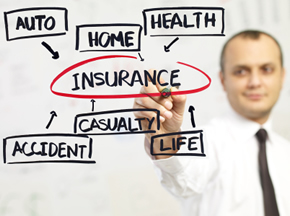 Other Insurance Agency Management Systems will try to pigeonhole you into using their software, regardless of your needs. Agency Software, Inc. is the only P&C vendor to offer a complete range of integrated/upgradable products for any sized agency or budget. Just need an inexpensive client database with ACORD forms? We've got that. Need a full-blown Policy Management and G/L Accounting System with company download? We've got that too, and everything in between. Need a 'Cloud' solution for external employees, or would you rather have the speed and security of an in-house system? We've got you covered either way. Each of our products is 100% upwardly compatible to the next so you don't get stuck paying for an expensive conversion or re-learning a new system when it's time to upgrade. Our products provide a clear path of migration to grow as your agency grows. Our tech support and 'hand holding' departments are the best in the insurance software industry.
For more information call (800) 342-7327
215 W Commerce Dr
Hayden Lake, ID
83835
voice
800.342.7327
fax
208.762.1265
We are proud to introduce our newest product - Agency2Go™ It has all of the features that you would expect from an industry leading insurance software company - all available from the convenience of your web browser. From CRM and commission tracking to document management, policy tracking and applications and certificates - Agency2Go does it all. With a Microsoft SQL Server back-end and hosted on Amazon Web Services, Agency2Go can accommodate from 1-99 simultaneous users. Sell and Service from Anywhere!
---
Our Flagship product, AgencyPro™ is a powerhouse system. It has complete general ledger accounting, receivables, payables, direct bill reconciliation, ad hoc reporting, policy, document and ACORD forms management, and comprehensive carrier download. The Microsoft SQL Server version of AgencyPro can accommodate from 2-99 simultaneous users. AgencyPro offers nearly all of the features of the big guys - at a fraction of the upfront and annual costs.
---
EZAgent™ has the tools needed to run a virtually "paperless" insurance agency. It has all of the features of AgencyPro except accounting. EZAgent offers a unique feature called Webview that automatically navigates to and then logs you in to nearly 200 carrier websites. No more confusing layers of browsers on your desktop, or passwords on sticky notes!
---
EasyApps Professional™ offers a nice "in-between" product for smaller agencies that aren't ready for a full agency management system, but need more than EasyApps offers. The 'Pro' version of EasyApps adds reporting, policy management, a tickler system, and a word processor with pre-written sales letters.
---
Inexpensive and simple - the EasyApps™ ACORD Forms Software provides access to over 1,000 commercial and personal lines ACORD forms, as well as a client database and notes area. There are also lots of databases to hold certificate holders, vehicles, drivers, properties, etc. Electronically sign and email your ACORD Forms to keep your agency green!
---